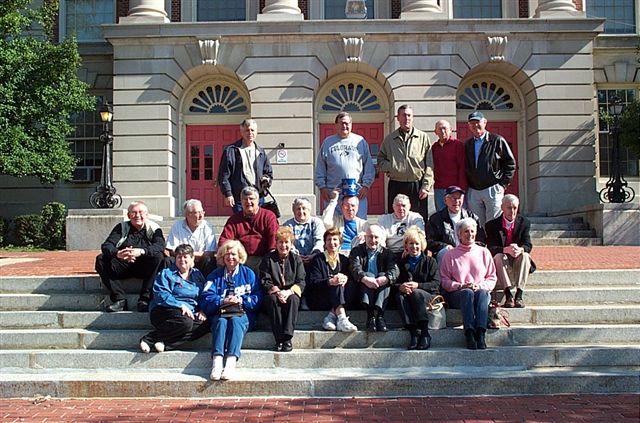 Saturday Morning 10/16/2004 - Front Steps of Alma Mater
[Click on picture to enlarge; right-click and choose SAVE or PRINT]
[With most browsers, hold mouse over picture to show names]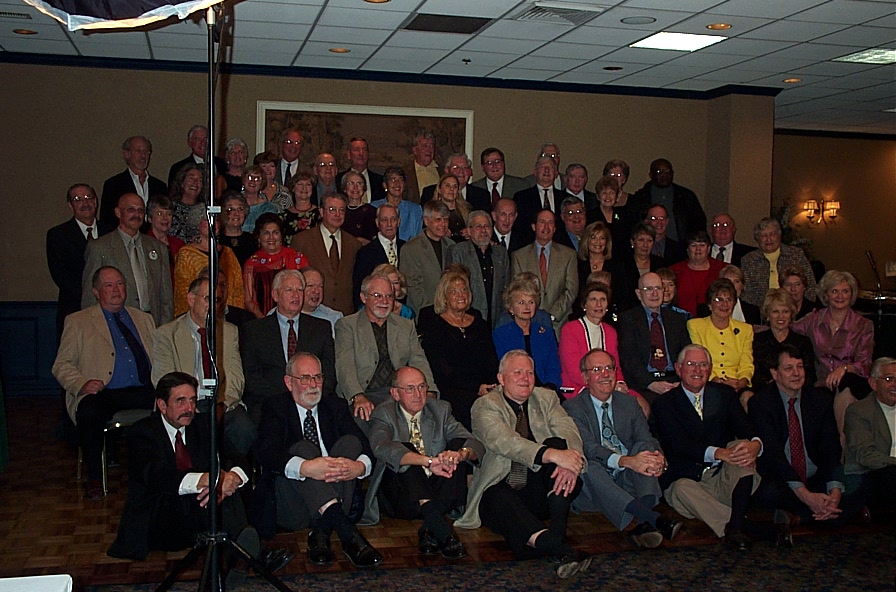 Saturday Evening - Unofficial Class Photo
(To order official photo, click here)
[Click on picture to enlarge and click again to enlarge further]
[Right-click and choose SAVE or PRINT]
Click here to post message to identify classmates.
WELCOME - The 45th Class Reunion was held Sat., Oct. 16, 2004
Doubletree Hotel, Concord Pike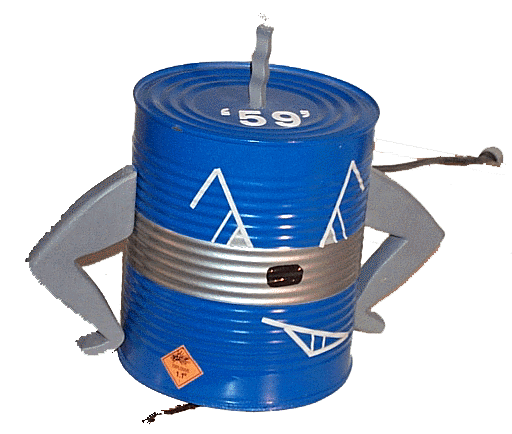 We hope this website finds you well, and to those of you who were able to attend, we know you had a great time catching up with old friends and good times. The Friday night informal get-together was an outstanding idea this year. The tour of our Alma Mater was bittersweet. The after hours 'breakfast' at the old Howard Johnson's, now known as the Hollywood Grill, just didn't want to end. We even heard that some classmates earlier in the day snuck in a Charcoal Pit stop while longing for a Jan's cheese steak, and some even met for brunch on Sunday.
It was a weekend to remember. Along with the tour we took of our alma mater, we look forward to our 50th!"
- Robert B. Rickards, Chair, Class of '59 Reunion Committee
Be sure to send those great candid photos to fkagel@psdupont59.com. Also, send any memories, gossip or otherwise, that you would like to share for posterity. Check back often at this website as the photos get updated. Click here for the latest reunion photos, courtesy of Betty Belden (Iwan).
******************************************************
PLEASE SEND YOUR CANDID PHOTOS
TO fkagel@psdupont59.com
******************************************************
For those of who were unable to attend, tour this website. Look for a familiar face. Conjure up the good times of 'remember when' or perhaps 'the one you'd like to forget.' Even ponder 'what ever happened to....' Stay in touch with fellow classmates by posting messages here.
Please help the Reunion Committee locate missing classmates in time for our 50th Reunion in 2009 --- can you believe it? Marlene Taub (Reinschmidt) will be spearheading the search.
Email addresses change faster than Miss Guild's spelling tests used to. So please update the Reunion Committee with your current email address by clicking on the link and completing the form or by sending info c/o reunion@psdupont59.com --- nothing short of following directions on a Sammy Finesmith chemistry test.

ORDER OFFICIAL REUNION BOOKLET AND CLASS PHOTO
ORDER FAST WHILE SUPPLIES LAST
Stay in touch. Place your order now for the reunion booklet listing fellow classmates, addresses, phone numbers, and email addresses --- $10, includes shipping. Also, order the official 45th Reunion Class Photo --- also $10, includes shipping.
Booklet cover drawing, courtesy of June Stringer Reitdorf.


Unofficial Class Photo
PRINT OUT AND USE THIS ORDER FORM
Sorry, but the 'famous' commemorative pens, honoring the Class of '59 --- courtesy of a Ron Shelly over production, have been sold out. Lucky people!